---
My brother James Macready-Bryan was assaulted in Melbourne in 2006, on his 20th birthday. An act of senseless violence left James totally and permanently disabled.
The James Macready-Bryan Foundation was set up in February 2007 and has two main aims: to provide financial support for care and rehabilitation, not only for James, but also for other young sufferers of an acquired brain injury (ABI); and to give a public voice to those young people – who all too often literally cannot speak for themselves – and to their families and carers.
To make a donation or to find out more information click on the link below.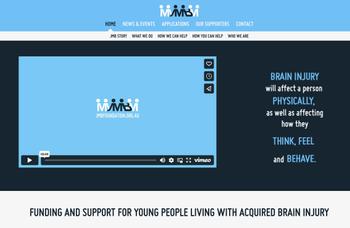 ---